I studied at the University of Pittsburgh from Fall of 1995 until the Spring of 1999, acquiring a Bachelor's in Science of Information Science, and related fields (16-credit minors) in Chemistry and Psychology. Use the menu above to see what came of it.

Copyright © 2014 Russell Eric Dobda

Powered by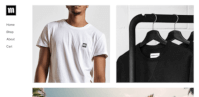 Create your own unique website with customizable templates.